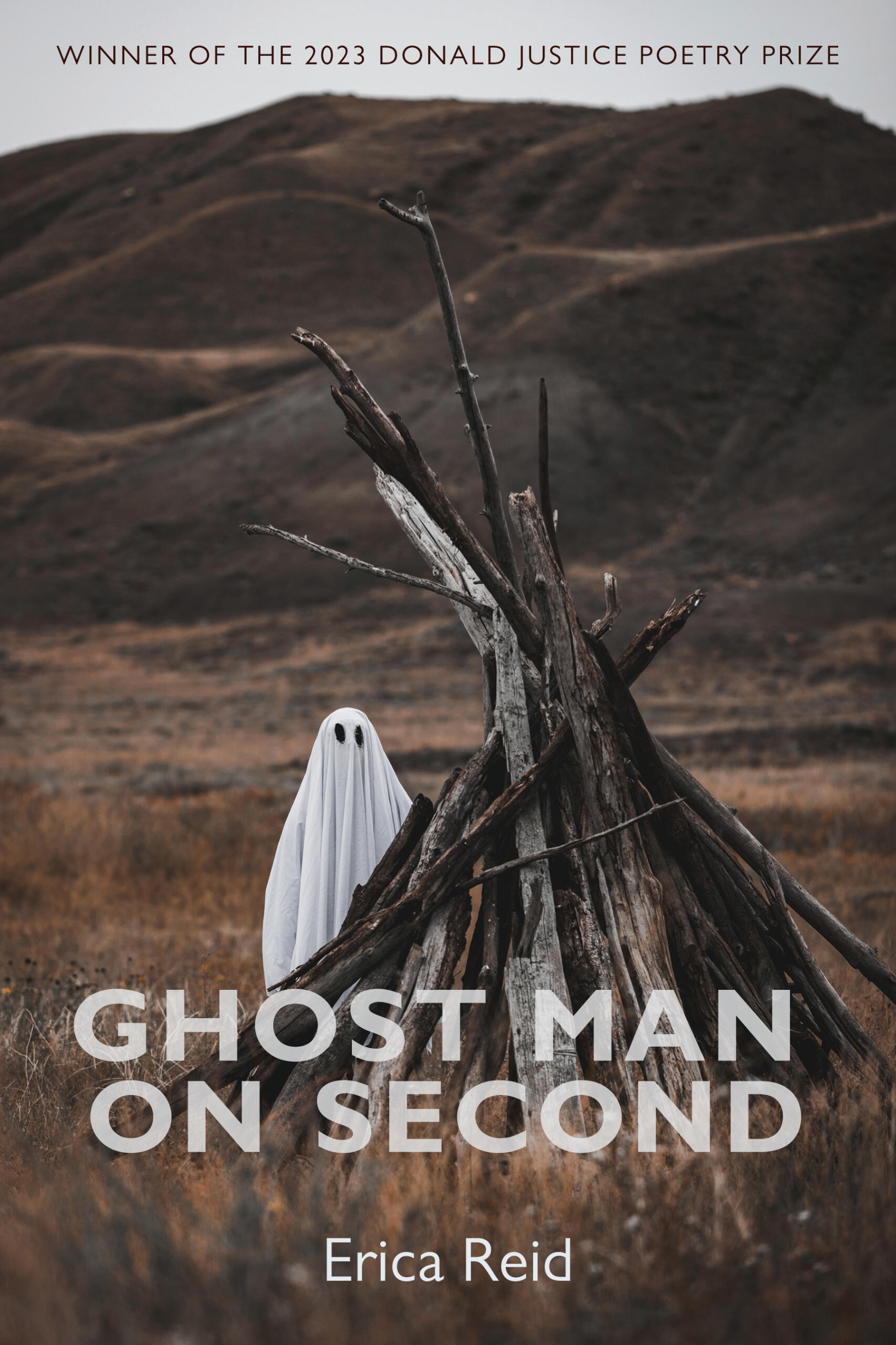 Poetry collection available for preorder
Erica Reid's debut collection, Ghost Man on Second, traces a daughter's search for her place in the world after estrangement from her parents.Reid writes, "It's hard to feel at home unless I'm aching." Growing from this sense of isolation, Reid's stories create new homes in nature, in mythology, and in poetic forms—including sestinas, sonnets, and golden shovels—containers that create and hold new realizations and vantage points.Reid stands up to members of her family, asking for healing amid dissolving bonds. These poems move through emotional registers, embodying nostalgia, hurt, and hope. Throughout Ghost Man on Second, the poems portray Reid's active grappling with home and confrontation with the ghosts she finds there.
Testimonials
"This workshop offered an opportunity to respond to guided imagery, which allowed individual personal reflections, and evoked the imagination in new ways. I truly enjoyed this fresh approach to writing and mining both memories and imagination."
—G. Cox, Education Coordinator, Carl Sandburg Home NHS ("Guided Meditation for Writers: Forest Vespers")
"I enjoyed getting to be outside in the gardens and connecting writing to nature. Erica was a great teacher and used the 90 minutes well. I enjoyed reading poetry, learning some tips for writing, and getting to have some time on my own. The class was great!"
—student, "Writing the Gardens"
"Excellent instruction and feedback that involved the class. I learned more about and gained a new appreciation for poetry. I enjoyed the writing time provided and hearing the perspective of my peers. Overall, the class exceeded my expectations."
—student, "Writing the Gardens"